Koha Yoga's look, style, and brand would not exist without the help and love of Ben Gramann. Ben is an amazing designer, architect and uses the inspiration of nature to accomplish his goals. We met Ben in the streets of Venice in 2003. He helped bring to life the Koha Yoga logo, Flying Yoga logo, Yoga logo, and Bodywork logo. With out his artistic eye and talents it would be more difficult to share our Koha Yoga message on our website, business cards, and T-shirts. If you need a designer, Ben is your man.
Apinya Pokachaiyapat, the owner of Raksa Stuido in Culver City, CA is one of a kind. She is a human being that has come into our lives and every time we see her, she shines. Another thing we love about Apinya is she is always supporting others to share her gifts. We are so blessed to call Apinya a friend because she is one of those rare spirits that make you feel even more thankful to be alive.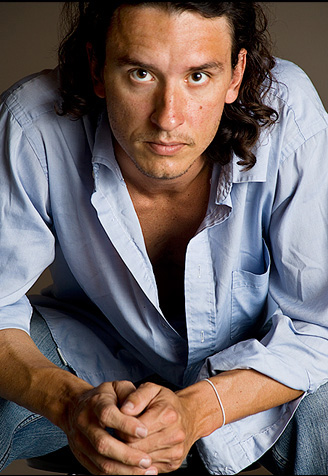 Robert Kozek, a true friend of Koha Yoga, was also our first photographer and continuos photographer. Robert loves to fly, take pictures, and travel the world. We are very blessed to know Robert who is constantly sharing his gifts. We love Robert Kozek.
Sofiah Thom (co-owner of Bamboo YogaPlay along with husband Brendan Jaffer) is a visionary who leads from her heart and inspires others to share their gifts. Her motto, "to live artfully", is encouraged through her classes, her energy, and in the unique collection of clothing and accessories in her studio's eclectic boutique. We are so honored to know her and have been able to share our Koha (gifts) in her studio during 2011 and hope for the same in 2012.
Marika Ripke is a gem who we encountered in Costa Rica, 2011. She is a yogi, a writer, and an amazing photographer. She helped take our partner asana photos and thai massage photos to allow us to share our gifts to a wider audience. Thankful our paths crossed and we hope for them to keep on crossing.