Unwind 2018
MARCH 26th-MARCH 31st 2018
Welcome to the Koha Yoga and Abundelicious Unwind Retreat featuring Acro Yoga, Holistic Nutrition, Yoga, Paddle Boarding, Chocolate Tour, Jungle Experience, and the immense beauty that is Costa Rica. We will be tucked away in a private house with a hot tub South of Puerto Viejo, which is located on the Caribbean coast of Costa Rica.
Here your home will be steps away from the most beautiful beaches and the best organic food Costa Rica has to offer. You don't have to be a yogi or someone who knows how to stand up paddle board. Come as you are, someone who wants to have fun in the sun, experience something new, and go on an adventure. See Photos from 2016 here and 2017 here.
Breakfast, lunch, and dinner will be served by Abundelicious (vegan & gluten free options available). You are only responsible for one meal during the entire retreat, the night that we go out in town. Our retreat menu features highly nutritious meals full of local, raw and organic ingredients that thrive abundantly in Costa Rica!
Here is an example of an average day on the Awaken & Unwind Retreat. Please keep in mind that everything is optional. If you'd prefer to sleep in and forego the morning yoga, or if you'd only like to spend the afternoon relaxing on the beach, you are more than welcome.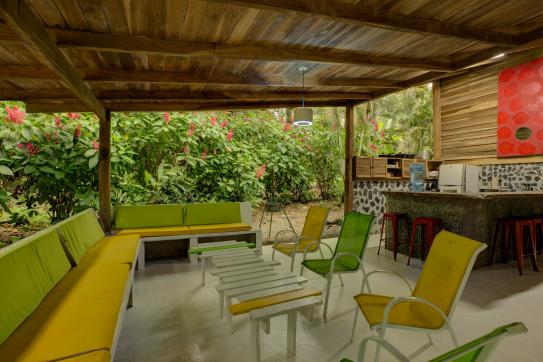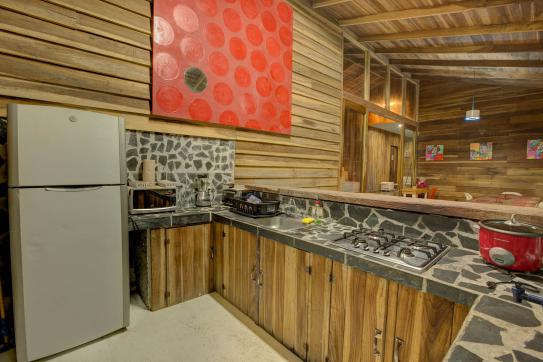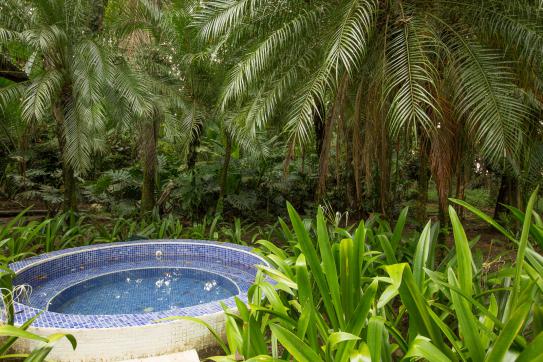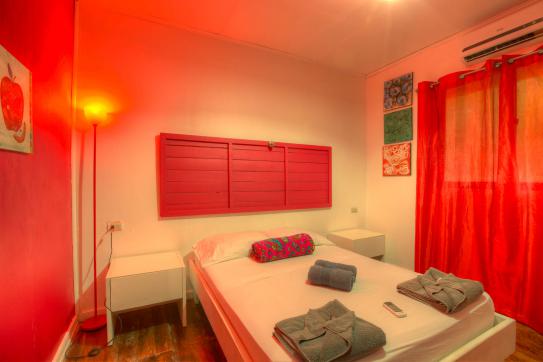 DORM: 3 bunk beds with an en suite bathroom
$699 (EARLY BIRD - $799 AFTER 10/1)
MASTER BEDROOM: featuring a double bed and an en suite bathroom
$1099 (EARLY BIRD - $1199 AFTER 10/1- DOUBLE OCCUPANCY)
$1399 (EARLY BIRD - $1499 AFTER 10/1- SINGLE OCCUPANCY)
DOUBLE BED: shared bathroom
$999 (EARLY BIRD - $1099 AFTER 10/1- DOUBLE OCCUPANCY)
$1299 (EARLY BIRD - $1499 AFTER 10/1- SINGLE OCCUPANCY)
DOUBLE & A TWIN BED: shared bathroom double and a twin bed
$799 (EARLY BIRD - $859 AFTER 10/1- TRIPLE OCCUPANCY--but 3 folks must book together to get this price )
$999 (EARLY BIRD - $1099 AFTER 10/1- DOUBLE OCCUPANCY)
$1299 (EARLY BIRD - $1499 AFTER 10/1- SINGLE OCCUPANCY)
Flights and transportation from the San Jose International Airport are not included.*
There are limited spots on this trip. A non-refundable $250 deposit secures your place on this retreat. Please book early to secure preferred type of occupancy.
Early Bird prices are valid now until OCTOBER 1, 2017!
We will be staying in an ideal Caribbean house for group getaways. From the moment you set foot into the house, you'll feel a welcome unlike any other. Located 4 kilometers south of Puerto Viejo, we will be near Playa Chiquita community, a lovely, quiet area home to some of the best restaurants, a gourmet grocer, as well as beautiful, secluded beaches.

The house has 5 bedrooms and 4 bathrooms located around a cosy central space with 2 couches and large, wood-framed sliding glass doors that open to an outdoor patio with 4 couches, a large wooden dining table, and a fully equipped outdoor kitchen. The outside patio also features a large tiled jacuzzi for guests to enjoy, providing plenty of personal space. A jungle path leads us to a remote stretch of beach, situated at the southern end of Playa Cocles, one of the most beautiful beaches in the area. Along the jungle path, the most exotic creatures such as monkeys, sloths, toucans, parrots and blue morpho butterflies can be sighted. We have our own private beach with lounge chairs and umbrellas, located only steps way from the house.
Each room is basic yet modern with tasteful and inventive decorations. All of the bathrooms feature showers with hot water, and the bedrooms all feature air conditioning. Whether you spend time relaxing in the open air concept house, which perfectly combines the simplistic, rustic Costa Rican style with a modern, sleek, artistic twist, lounge about on the large patio with a cool ocean breeze, or waste the days away on the private, secluded beach, one fact remains that this is the premier house for an amazing retreat.
Cancellation/Refund Policy
The deposit is non-refundable. The full balance is due 8 weeks prior to the retreat date. Cancellations prior to 8 weeks will receive a refund of monies paid, less the $250 deposit. Cancellations within 8 weeks of retreat date will receive a refund of monies paid, less the $250 deposit, only if we can fill your space. If your space cannot be filled, no refund will be given. We may change or cancel any service without reimbursement for reasons beyond our control, such as: strikes, weather conditions, war or local guerrillas, public demonstrations, natural disasters or acts of terrorism, schedule changes, ocean conditions or acts of God (aka Volcanic Eruptions). It is best if you buy vacation insurance to protect you from unforeseen events.